Please join us Tuesday, May 16th as Executive Suites of Minnesota hosts "The Conflict Resolution Tool Kit" presented by Jewel Pickert at our St. Louis Park location.
As entrepreneurs, you encounter all sorts of challenges involving products, services, and other people. Sometimes interactions with people can be the most perplexing. Wouldn't it be nice to have a tool kit to optimize healthy conflict resolution skills?
Jewel Pickert has spoken about conflict resolution skills since 2010. She believes conflicts can actually be opportunities in disguise. The trick is to define your mindset, your objective, and your expectations to maximize your chances of dealing with a conflict productively. She has had many opportunities to be productive while working in the retail, manufacturing, and mortgage industries.
Please Click here for more information on this event!
admin April 28th, 2017
Posted In: Events
What are the secrets to coming across as a confident and engaging presenter every time you speak?
For most of us, we know an interesting and exciting speaker when we see him or her, but how do we project those same qualities when we speak?
In 30 minutes you'll get a solid review of the four most important delivery skills you need to come across as a dynamic speaker. Whether you present to small groups or large audiences, your delivery is directly linked to how effective you are. With this session you'll be able to evaluate your delivery and you'll have the techniques to challenge yourself to go to the next level of speaking excellence. To increase your understanding of what it means to be a polished presenter, we have included examples of real speakers learning these techniques. Come ready to challenge yourself in these four areas: Movement, Gestures, Clarity, and Executive Presence.
When you leave this session you will have learned:
Two techniques to come across more commanding and engaging the moment you step in front of the audience
The eleven most common business gestures and how to incorporate them to create more energy
How to create open body language
A technique to eliminate the verbal "fillers" that make you sound less confident
Register by visiting this link !
https://www.eventbrite.com/e/own-the-room-with-executive-suites-of-minnesota-and-spoken-impact-tickets-27240795954
admin August 22nd, 2016
Posted In: Events

https://www.youtube.com/watch?v=eDDlazKFsC8
Please join us for this truly unique opportunity to learn from a leader in the social media marketing industry:  Casey Hall, the Social Media Marketing Lead at Westlaw!
When: Thursday, July 30, 2015,
Where: Parkdale Plaza Building, First Floor Conference Room
Address:  1660 S. Highway 100 St. Louis Park MN 55416
Admission Cost: Your Business Card
Schedule
8:30 – 9:15am — Registration
9:15 – 10:00am — Wendy Bloomseth presents "MSPBJ Power User Seminar: How to Read the Business Journal to Get Leads."
10:00 – 10:05am — Short Break
10:05 – 11:00am — Casey Hall Presents, "How to Use Social Media to Grow your Law Firm or Regulated Practice."
11:05 – 11:15am — Short tour of Executive Suites Parkdale offices
11:15 – Noon — Networking and a light lunch at Executive Suites (Suite #500)
About Casey's Presentation
– Why social media should be a part of the marketing plan for regulated practices
– A framework for attorneys and other professionals to understand the business development opportunities in social media.
– Strategies to increase your referral network
– How to raise the visibility of your expertise in a particular practice area.
– Strengths and weaknesses of various social channels
About Casey
Casey leads social media strategy and implementation for the legal business unit of Thomson Reuters. ("Westlaw") He has presented at local, national, and international conferences including SocialMedia.org and the Adobe Summit. This includes managing the @Westlaw accounts and directing the creation of thought leadership content for legal professionals, achieved primarily by leveraging internal legal experts and providing training and support to facilitate employee engagement.
About Wendy's Presentation: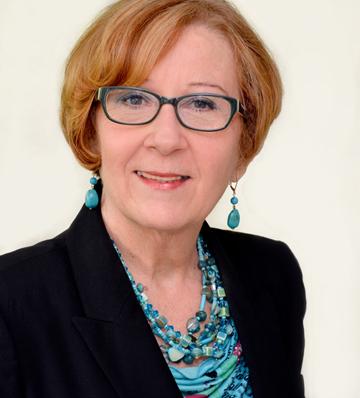 Learn why business leaders:
– Read the Minneapolis/St. Paul Business Journal
– Share business intelligence
– Engage in outreach activities
– Network with their peers
– Attend events with peer-level professionals
– Nominate client companies and individuals for recognition
– Receive awards and connect with winners
– Get publicity for their personal brand
EXSMN July 15th, 2015
Posted In: Events